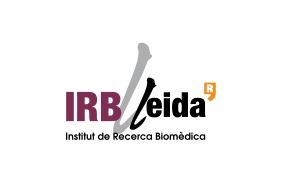 The Lleida Biomedical Research Institute's Dr. Pifarré Foundation (IRBLleida) was set up in 2004 with the aim of creating synergies between basic, clinical and epidemiological research to improve the daily clinical practice and benefit the entire population.
IRBLleida acts as a cluster of all biomedical research carried out in Lleida and belongs to two players that conduct health research and implement innovation policies:
The University of Lleida (UdL) includes researchers from the Faculties of Medicine, Nursing and Physiotherapy.
The Department of Health, includes researchers from the Arnau de Vilanova University Hospital (HUAV), Santa María University Hospital (HUSM), the Catalan Health Institute (ICS) and the Lleida Primary Care and Community.
The IRBLleida is a CERCA centre, a member of the biocluster supported and supervised by the Autonomous Government of Catalonia and it is also accredited as a Centre of Excellence by the Carlos III Health Institute (funded by Spanish Government). In addition, it interacts in the region with:
the Institute for Innovation and Research in Sustainability (Inspires)
the Technological Centre of Catalonia (EURECAT)
the Scientific and Technological Agri-Food Park of Lleida
Agrotecnio, the Centre for Research in Agriculture, Animal Production And Food Technology of the ETSEA campus of the University of Lleida.
The IRBLleida has 352 affiliated and associated researchers distributed in 36 research groups. In terms of scientific quality, a total of 299 indexed articles were published in 2018, with an average impact factor of 4.51 and an accumulated one of 1227,74. Fifty-one percent of the publications were indexed in journals of the first quartile, reaching almost 18% for those that are also in first decile journals. Our main research areas are Clinical Medicine, Cellular and Molecular Models of Human Pathologies, Stress in Biological Systems, Medicine and Experimental Therapy and Neurosciences.
The four guiding principles that guide IRBLleida's strategies and actions are as follows:
Sustainability
Ethical and social commitment
Research through Excellence and innovation
A Multidisciplinary and multi-institutional approach
At IRBLleida we believe that values develop virtues and that deploying them on a daily basis in our environment benefits our environment and society in general. Our expertise focuses on the following values:
Responsibility
Generosity in sinergy
Social Responsibility
Respect
Independence of judgement
Leadership
Precision
Equitable distribution of resources
Enthusiasm